Happy Thanksgiving St. Thomas!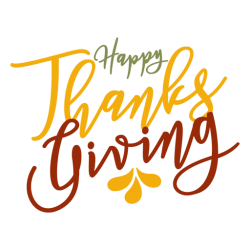 Dearest St. Thomas Families,
As we begin the holiday season, I am filled with many emotions as I express my deepest gratitude for your continued commitment in helping us live out the mission of our school. 
I pray that this Thanksgiving, our school community is filled with bountiful health, familial love, and deep faith. Please take the time to share in gratitude with your loved ones, the blessings bestowed upon us.  
Here is the link to our Thanksgiving Spirit Day video for your continued enjoyment: https://www.youtube.com/watch?v=Rz7eL8984Mk
Please stay safe and healthy. Enjoy your break! You are all in my continued prayers. 
In Faith & Education,
Mr. Cuevas