St. Thomas the Apostle School prides itself in having a rich history of athletic excellence. Under the guidance of our longtime Athletic Director, Mr. Gustavo Beltran, our school continues its commitment to offering our students positive athletic experiences.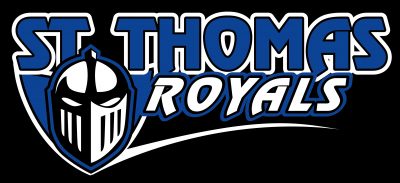 St. Thomas athletics is generously supported by the St. Sebastian Sports Project. The Saint Sebastian Sports Project (SSSP) provides St. Thomas with resources critical to building quality team sports programs. In addition, SSSP holds clinics to enhance coaching skills and hosts flag football, volleyball, basketball and soccer tournaments.  To expose students to college opportunities, SSSP has partnered with Loyola Marymount University to sponsor fun-packed sports days.  Finally, in 2017, SSSP hosted its first "Leadership Academy"  to help prepare outstanding eighth grade scholar-athletes for the transition to high school. SSSP is changing lives, one game at a time.  www.saintsebastianproject.org
We offer (but are not limited to) the following sports: 
Volleyball
Soccer
Basketball
Flag Football
Softball
Numerous St. Thomas graduates have gone on to play high school sports and a number of them have received athletic scholarships to play at the high school and college level.
St. Sebastian Cup (Hosted at St. Thomas)
In partnership with the St. Sebastian Sports Project, our schools hosts an annual Volleyball tournament on our campus.
If you are interested in making a donation to the St. Thomas Athletic Program or sponsoring a team, please contact Ms. Vanessa Rivera, Director of Advancement at 323-737-4730. Any other questions regarding the sports programs, please contact our Athletic Director, Mr. Junior Beltran at 323-737-4730.