Pandemic EBT Cards
Dear St. Thomas Families, 
Please see below for information on applying for a Pandemic EBT Card: 
THIS INFORMATION IS FROM THE STATE DEPARTMENT OF EDUCATION:
The California Department of Education (CDE) and Department of Social Services (CDSS) are partnering on the administration of Pandemic-EBT (P-EBT) in California.
P-EBT will provide up to $365 to needy children eligible for Free or Reduced-Price Meals (FRPM) through the National School Lunch (NSLP) or School Breakfast Programs (SBP). 
Children who are FRPM eligible through the meal application process will be able to apply for P-EBT online beginning May 22.  The application will be available at www.ca.p-ebt.org and will be available in English, Spanish and Chinese. 
Eligibility of those children who apply online will be confirmed by the CDE and CDSS using data from the California Longitudinal Pupil Achievement Data System (CALPADS).
*This process may be delayed for our private school students because they are not included in the public school's CALPADS system to confirm eligibility.  We are working with the state on an alternative method of confirmation. Still please apply so that our students' applications will already be submitted once a method of verification is obtained.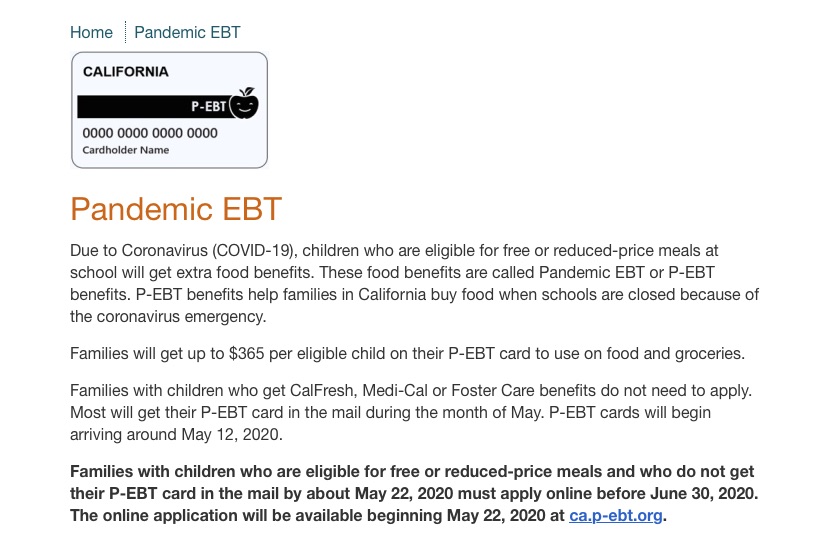 NOTE: Local Food Distribution Information Below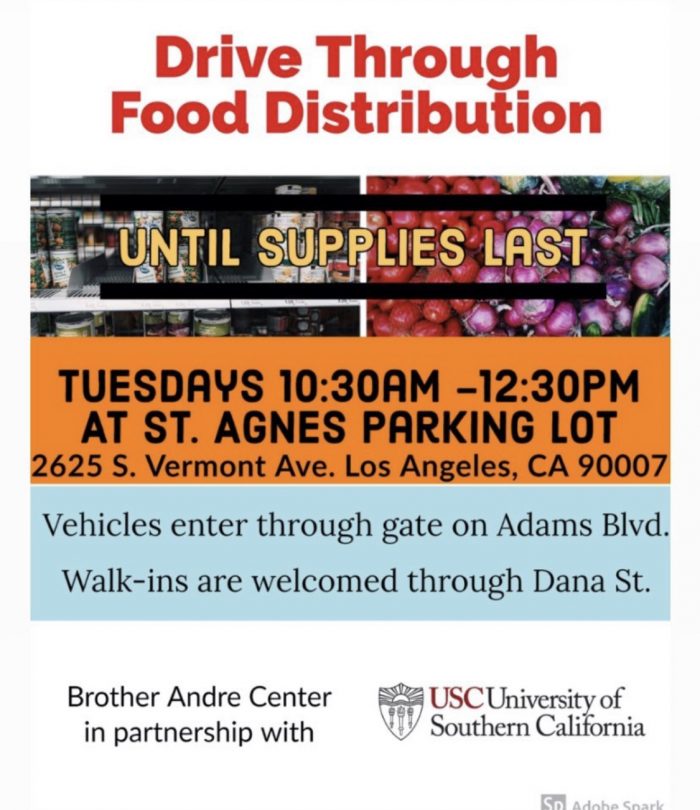 Coronavirus (COVID-19) Disaster Relief Assistance for Immigrants
In response to the COVID-19 outbreak, California is providing one-time state-funded disaster relief assistance to undocumented adults who are ineligible for other forms of assistance, including assistance under the Coronavirus Aid, Relief, and Economic Security (CARES) Act and pandemic unemployment benefits, because of their immigration status. 
Click here for more information.